Posting for archival purposes [via Blogsdna].
1. Download Concurrent Sessions enabler file
2. Once downloaded, extract the files into a directory (for the purposes of this guide, it will be assumed that the files have been extracted to the folder C:\Win7RDP )
3. Open Windows Explorer to the above folder
4. Right Click on "install.cmd" and select "Run as Administrator"
5. Wait for the script to run entirely. At the end, you should see something similar to the below…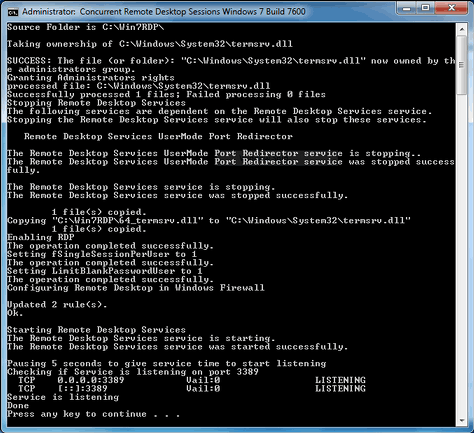 6. That's it! Test it out.